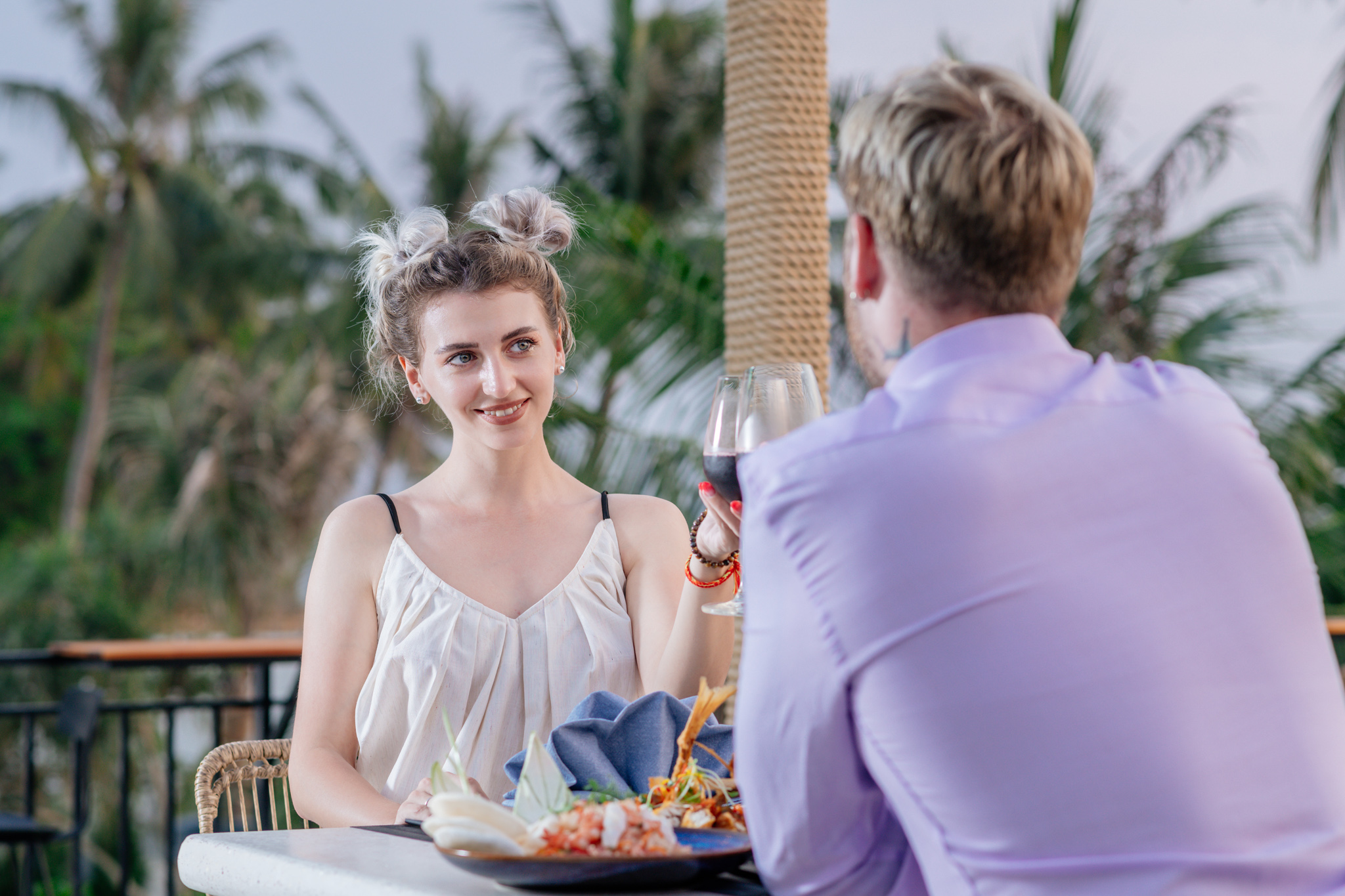 Soleil Fusion restaurant owns a luxurious, elegant, and impressive architecture with a spacious and airy 2-story space, accommodating up to 160 diners. The first floor is an indoor space specializing in serving buffets with diverse European and Asian dishes, Vietnamese typical dishes from many regions. The second floor is an outdoor space surrounded by nature with a view of the bay and mountains, specializing in serving dishes made from pearl island's seafood. With the restaurant's enthusiastic, friendly staff and talented chefs, Soleil Fusion will bring visitors the most complete and memorable culinary discovery journeys.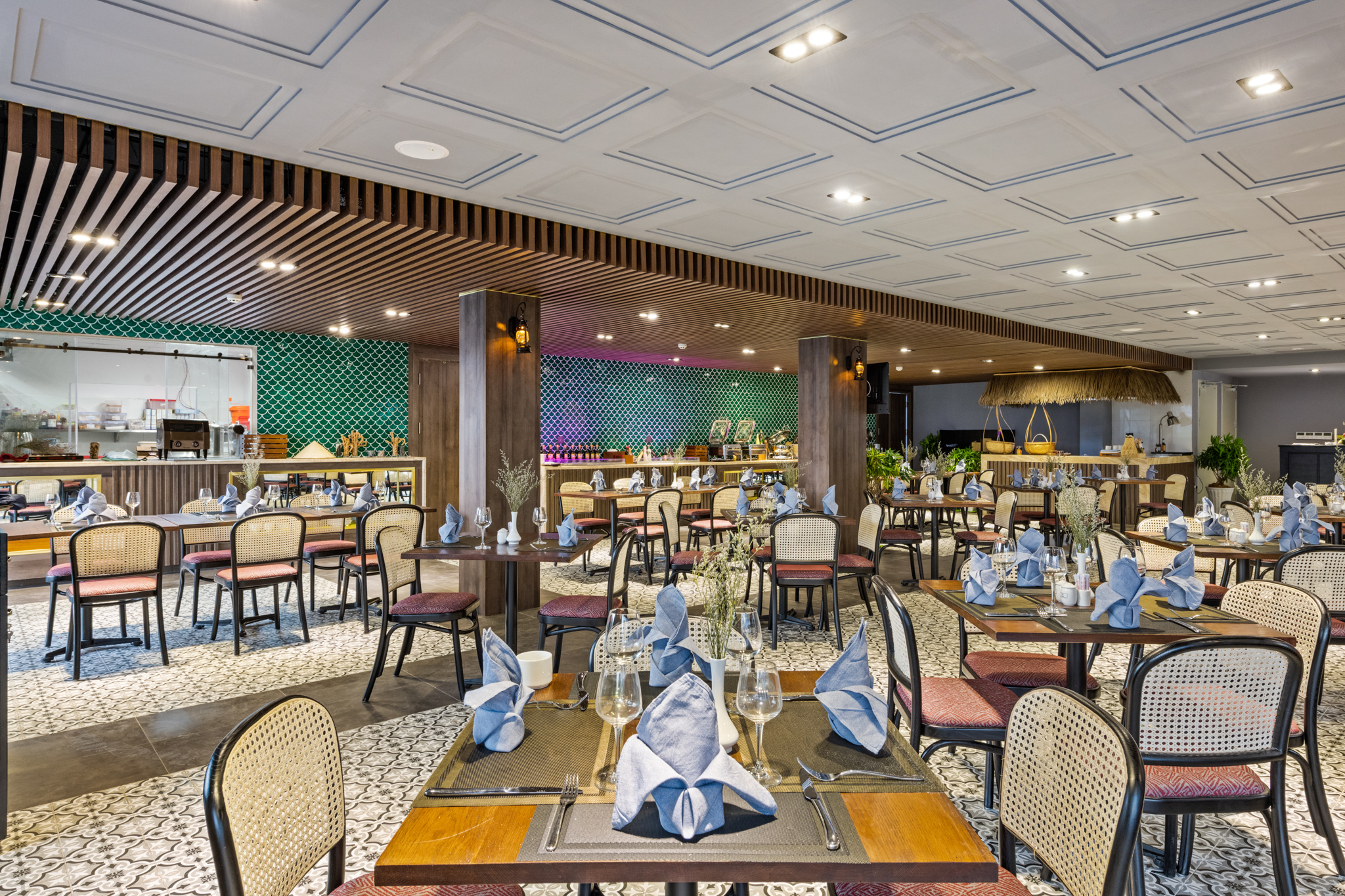 Open time: 6 AM - 10 PM
Capacity: 80 seats indoors and 20 seats outdoor
Location: 1st floor, block B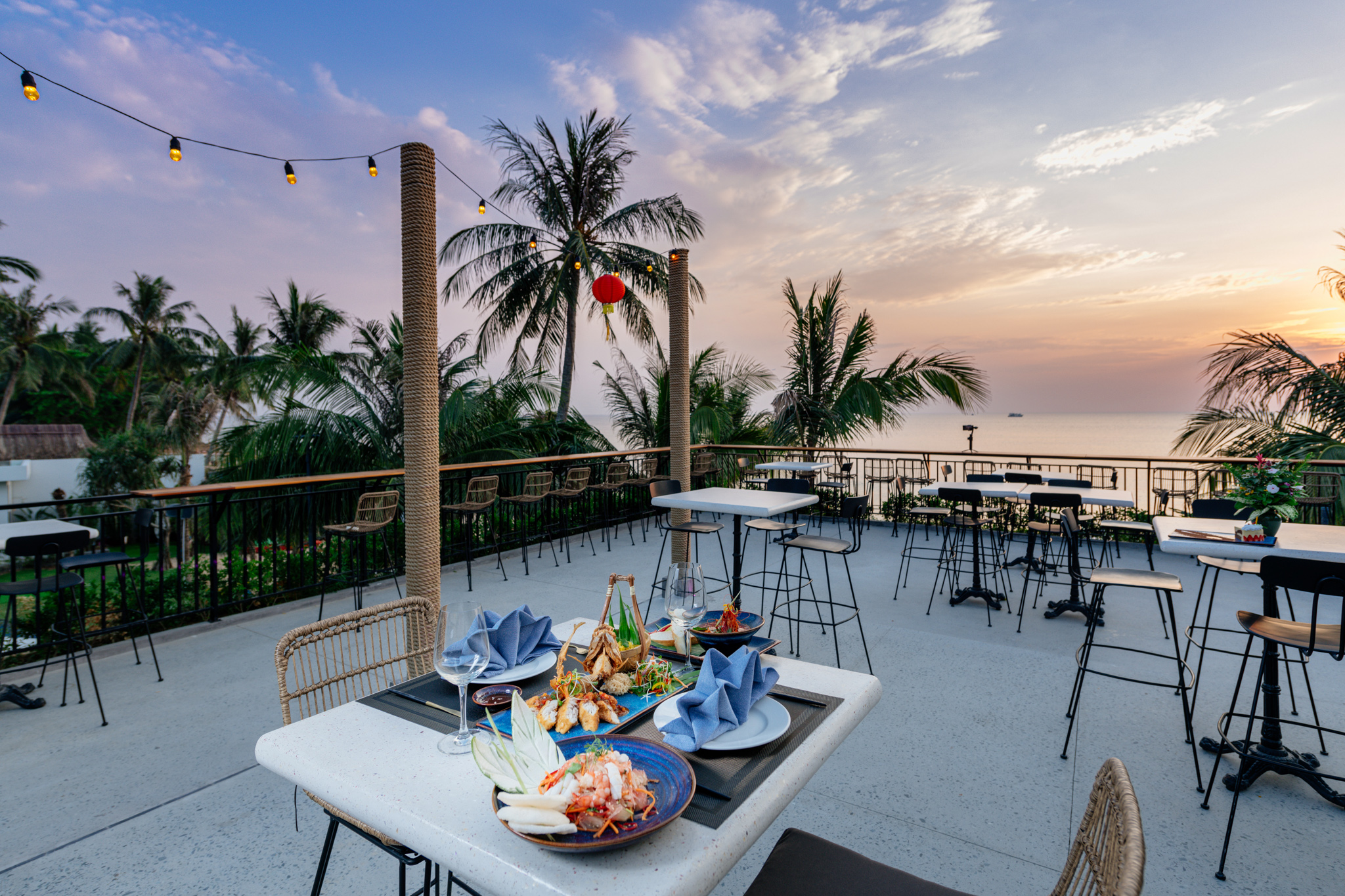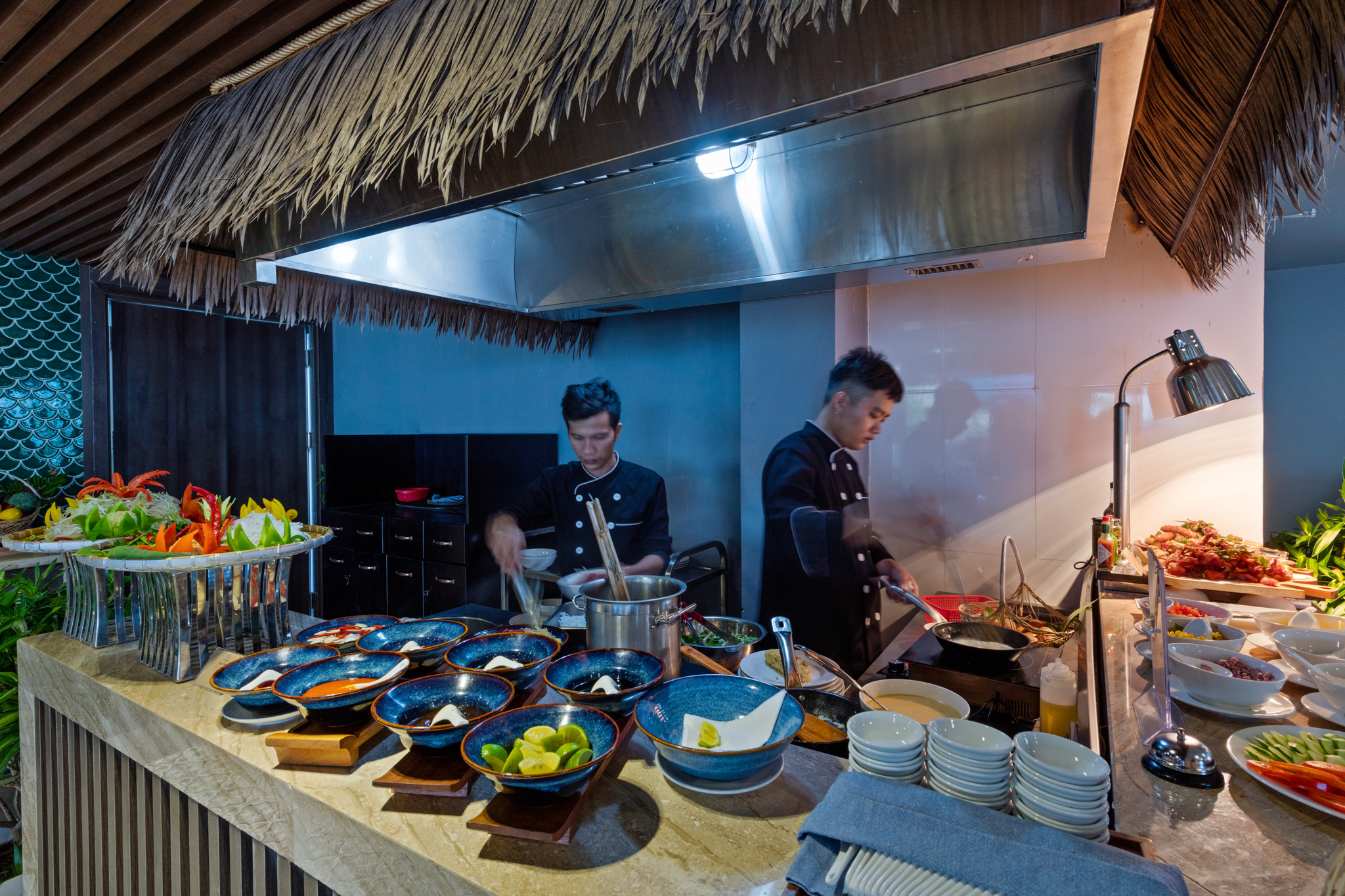 In-room dining service
For your convenience to enjoy every cozy moment in your room, Sunset Beach Resort & Spa takes pleasure in offering you in-room dining service with an exclusive menu that includes special main dishes, delicate side dishes, and uniquely-made choices of drinks.